PowerMTA Administration Service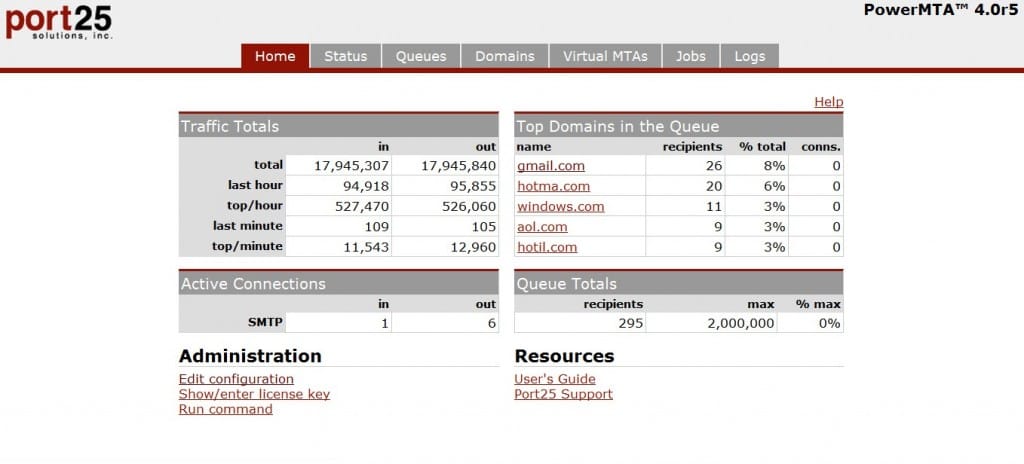 PowerMTA,handling very high email volumes easily, is a very specialized email delivery solution and the leader of email gateway solutions.PowerMTA is compatible with any SMTP compliant email feeder.Integration via various API allows marketers to leverage their infrastructure maximizing ROI.Advanced features such as VirtualMTA support,easy ip rotation,domain based throttling,mx based connection limits,talking and acting based on smtp errors make it easier for marketers to bulk email to their large email lists and send campaigns without a hassle while complying with spam policies,isp limitations.Port25,the makers of the powermta software, offers the support for windows and *nix systems,a good pricing with some discounts,installation and maintenance.
      With PowerMTA you could easily achieve high sending rates and maximum delivery to the inbox! It is by far the best smtp software,email gateway in when compared to other players on the market.
Here are the several features of the PowerMTA:
Easy installation and configuration
Integration with Authentication standarts such as dkim,domainkeys,dmarc..
VirtualMTA™ Technology
Simple statistics interface
Extremely scalable and stable
Best and fastest support in the industry via email,phone and forums
Ability to monitor ip domain reputation and act immediately
Detailed Reporting
Rate limiting
and many others..
PowerMTA is installed on more than 4000 servers,60 countries worldwide.Companies such as NY Times,ExactTarget,Forbes and Responsys use PowerMTA to send their campaigns.
PMC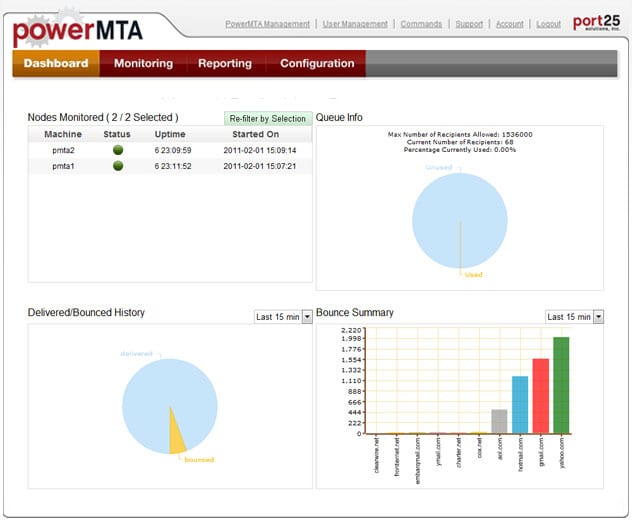 PowerMTA Management Console (PMC) which is available only to pmta 4+ users is a feature-rich command center integrated to powermta installations.With PMC you are able to get reports,monitor and configure your pmta nodes.Centralized control panel allows you to configure all of your pmta server configuration at once.
PMC comes as a bundle with powermta 4+ version.PMC is offered as an addon and you will have to pay extra.There are two different license options; yearly and lifetime.