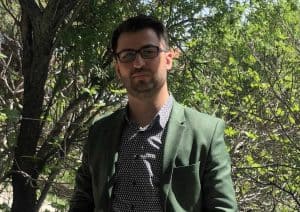 First of all,I shall thank you for reading this page.Let me introduce you myself.
I am currently an Authorized PowerMTA Consultant which can be confirmed here. I have been managing servers since 2006.Between November 2006 and December 2007,i run a hosting company which had 100+ servers and hundreds of customers.Later on i decided not to work on hosting business and got an interest on email then i met with PowerMTA.I got 5+ years of PowerMTA and email marketing experience.As a fanatic of pmta,i guess i am one of the best powermta administrators you could find on the earth.With the ability of configuring powermta as how my customers wish,i have %100 satisfaction from all of the customers i have been servicing.
In 2011,i have founded MailPuf,an Email Service Provider,and sold it to another company.Achieved sending 150K emails in a minute,1 billion emails in a month to inbox!Currently helping various companies on their sending infrastructures achieving more than 200 million emails in a month to inbox!( mostly 🙂 ) Deliverability experience on mainly Hotmail,Yahoo and Gmail.Currently open to any PowerMTA installation,configuration,optimization and deliverability consultancy jobs.
Specialties
System Administrator
PowerMTA Administrator
Email Deliverability Specialist
Have administration experience on linux servers and MTA's.
Have been managing PowerMTA servers since 2007,have deep experience on managing PMTA.
Services Provided
Remote PowerMTA installation,configuration and management
Detecting and solving current deliverability problems
Email Delivery Infrastructure setup for healthy delivery
Optimizing and speeding up the PowerMTA
ReturnPath Certification Consultancy
Please visit my linked profile to get more information about my work experience: Linkedin
You might also try searching my name on google : "hasan kurtoglu"
If the above information is not enough or you have other questions,
please contact me via contact page.