PowerMTA,as you already know what it is because you are here,is the most economic,efficient and useful SMTP gateway in the world.Used by more than %50 of the ESPs,PowerMTA remains on the top with its stable and smooth running software.You are probably in need of some support regarding PowerMTA.Alright,i am ready to help you.With my 5+ years of experience on PowerMTA,you will definitely sleep well at nights without worrying about your email streams.I have been worked with many ESPs worldwide and still working.Helped hundreds,yes hundreds!,of organization on their email infrastructure.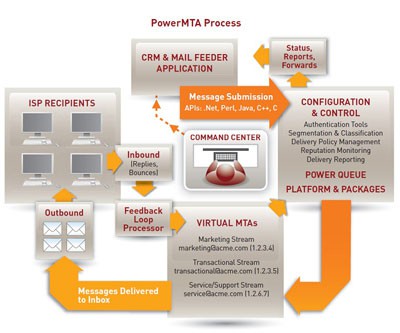 With PowerMTA,you can achieve sending high amounts of emails in days which you can't even imagine.It does not require high end CPU , dozens of ram or ssd disks to run.A Pentium or celeron would be enough to send 100 million emails in a month.If you need to achieve more than this,you have to invest on CPU and disks.With an optimized configuration,sending millions a day is the solution i provide to you.Even with the most high end servers can not keep up with your volume unless your powermta is configured logically.A mistake in configuration might burn your years of reputation in one single day.The person who configures an SMTP should have experience on email industry and know some about delivery and deliverability.If you do not want to risk your business,then work with a professional like me.Here is an email sent to me after the work done on the pmta server:
Hey Buddy,

You are the MAN

i tried to fire emails slowly and guess what? as you told me the emails went to the INBOX instead of the BULK FOLDER

You are the best.. VERY HAPPY had the chance to find you Hasan

——–

Hey Hasan,




I am impressed with how well you are doing.. you are a real Email Deliverability Specialist. in fact you LOVE what you do. because you don't miss anything at all

and you always over deliver




Just like you told me Campaign is Inboxing again 😉 



Please also visit
testimonials page
for more comments about the work i have done and
PowerMTA
software. I am not saying i am the best but possibly one of the best you could find if you are searching for a
PowerMTA Administrator
.
Have administration experience on Linux servers and MTA's.
Have been managing PowerMTA servers since 2008,have deep experience on managing PMTA.
Achieved sending 150K emails in a minute,1 billion emails in a month to inbox!
Currently helping various companies on their sending infrastructures achieving more than 200 million emails in a month to inbox!( mostly 🙂 )
Deliverability experience on mainly Hotmail,Yahoo and Gmail.
Currently open to any PowerMTA installation,configuration,optimization and deliverability consultancy jobs.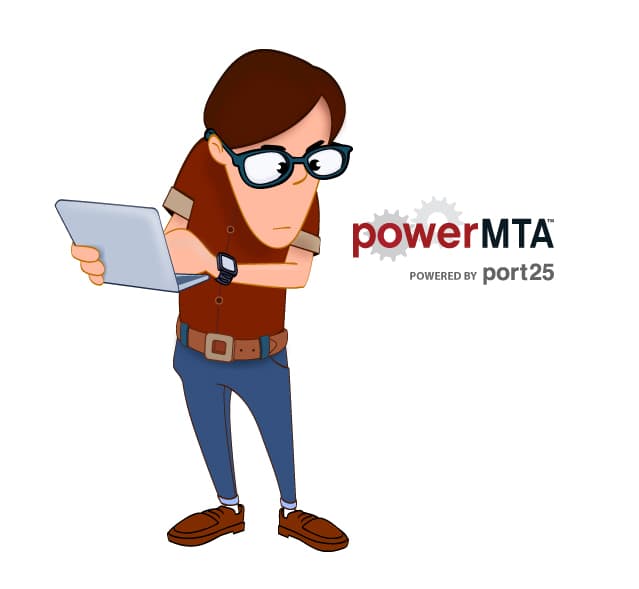 Do you need a PowerMTA Administrator/Geek ? If yes,please contact me.